What makes our firm different than the "typical" law firm? For starters, we understand that you are busy. Busy building a family, a career, a prosperous future. You want to be sure that you're making the right decisions for yourself and your loved ones, and that your plan will work when it is needed most. You need to know that your children will be taken care of if anything happens to you.
In short, you want lawyers who will help you through every stage of life's journey, and do so in the most convenient, courteous and effective manner possible.
At Newman Law Group, we have developed unique systems to provide you with the counsel you need to build and maintain a life of prosperity and wealth, and to enjoy the peace of mind that comes with having a plan in place for the future. We encourage steady and open communication with all of our clients. This is why you are never considered "on the clock" when you call with a questions. We bill on a flat-fee basis, with the fee agreed upon in advance, so you will never get a "surprise" bill from our office in the mail.  We have an entire team in place to serve you. If you call the office, you won't have to wait hours or days for us to get back to you. When you want to meet with us, we will work around your schedule, not ours.
In addition, we strive to keep your plan up to date, to take into account changes in your family, your financial situation, and the law itself. We have created unique membership programs to accomplish this, and utilize a "funding coordinator" to ensure your assets are safe during your lifetime and available for your loved ones after you pass away.
Finally, we believe your financial wealth is only part of what you wish to pass on to your children and other loved ones. We design plans to address issues such as your values, your hopes for the future and that of the people you love, and other intangible matters.
We invite you to contact us and set up a meeting to get to know one another. We welcome the opportunity to serve as your lawyers for life.
---
Our Team
Nicole Y. Newman, Esq.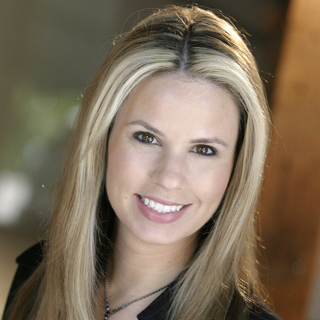 Nicole formed Newman Law Group to fulfill her dream of throwing out the old, broken down model of the estate planning industry where documents are prepared and no real relationship with the client is formed. Instead, Nicole aims to become a trusted source to guide her clients through the complicated and often confusing maze of financial and legal decisions to create plans that ensure the well-being of their families and the accomplishment of cherished family goals. Her considerable legal expertise includes family protection, wealth preservation, and values-based planning, as well as planning strategies for unmarried couples and divorced individuals. Nicole also excels in guiding her clients to pass on more than just their financial wealth, but a far more valuable intangible wealth – who they are and what is important to them. Nicole resides in Anaheim Hills with her daughter, Jilana, and their three dogs. She is licensed to practice law in California.
Masih Kazerouni, Esq.
Masih Kazerouni primarily handles Newman Law Group's Criminal Law Practice. Masih graduated Cum Laude from The University of California, Santa Barbara with a major in Law and Society. He earned his Juris Doctor Degree from Southwestern University School of Law in Los Angeles. While at Southwestern University School of Law, Masih focused his studies on criminal law and trial advocacy. During Law School, Masih worked for the Law Office of John D. Barnett under the direct supervision of Attorney John D. Barnett. During his time as an intern, Masih assisted on matters ranging from petty thefts to homicides. Upon graduating in 2009, Masih was hired as an associate with the Law Office of Barnett & Barnett. During his time with Barnett & Barnett, Masih gained a variety of skills gained through his participation in cases ranging from low-level misdemeanors to highly complex felony matters with national press coverage. Masih also has wide-range of experience in matters of restitution restructuring and post-conviction matters including modifications of probation. Masih joined Newman Law Group in 2013 and intends to continue working hard for his clients to assure that their rights are protected. He is licensed to practice in the California Supreme Court and all California State Courts. Masih is a member of the Consumer Attorneys Association of Los Angeles and the Orange County Bar Association.
Laura Ann Scott, Client Services Director
Always bubbly and full of energy, Laura is the first person you will turn to for any questions you have before and during the estate planning process. With Laura's patient and friendly demeanor, she can make the seemingly daunting experience of estate planning more understandable and warm. With an extensive background in the banking industry, Laura has the skills to ensure the business side of Newman Law Group runs smoothly, so Nicole can focus all her energy on providing an exceedingly high degree of service to her clients and their families. When Laura is not busy keeping Newman Law Group organized, she loves to spend time volunteering with the Kiwanis Club of Tustin and giving back to her community.
Mohammad Sarabi, J.D., Funding Coordinator
With his degree and background in finance and a law degree under his belt, we are fortunate to have Mohammad handle all of your trust funding needs. Whether he takes the lead for all your trust funding or you do it yourself, Mohammad has the knowledge and experience to answer all your questions or concerns. Mohammad is also thought of as the "muscle" behind Newman Law Group. We turn him loose when lenders and/or creditors are not playing fair with our clients. His no-nonsense approach relieves our clients of the burden of dealing with aggressive and unorganized business institutions.
Bronson Newman, Director of Operations
Newman Law Group would have never made it off the ground without Bronson's expertise in business management and organization. Bronson has jumped back into the saddle to help us expand our firm to Salt Lake City, Utah. Always willing to put up with our shenanigans around the office, Bronson makes sure our overall operations in California and Utah are running in an organized fashion. When he is not busy keeping Newman Law Group on the straight and narrow, Bronson enjoys spending his time on the golf course or on the slopes.